word from leader
Great
experiences
build great brands
Incorporated in 1994, Transformers & Rectifiers (I) Limited has consolidated its position in the Indian Transformer Industry as a manufacturer of a wide range of transformers, which conform to the quality expectations of both the domestic and the international market.
An ISO 9001, 14001 & 45001 company today, T&R as it is more popularly known, is proud to have executed a number of prestigious orders from developed countries such as Canada and the United Kingdom.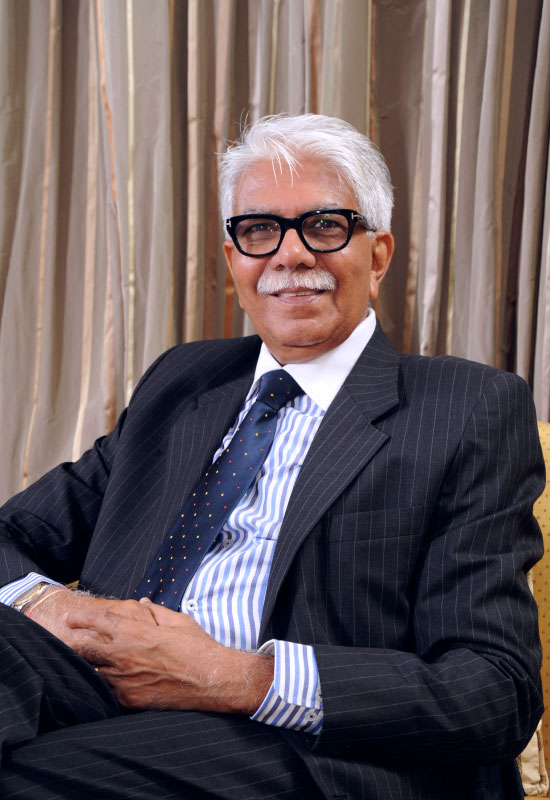 company features
A tradition of
excellence
The capability to develop world class power, distribution, furnace and specialty transformers is credited to the creation of a world class infrastructure at three plants around the city of Ahmedabad, one of the leading industrialized cities of India. This facility is equipped with world class state of the art equipment and managed by a high skilled and experienced team of production personnel who consistently ensure that each and every production activity factors in an adherence to the high quality benchmarks established by the organization.
one of India's leading transformer manufacturing companies
2016-2019
Executed 200 numbers of various rating Transformers ranging from 15 MVA, 66 kV to 500 MVA, 400 kV for GETCO
Successfully commissioned 1200 kV Transformer at PGCIL
Successfully executed 250 numbers of Solar Inverter Transformers for various Solar Farms
Supplied 2x500 MVA, 400 kV Auto Transformers for Karnataka's first highest rating installation
Developed and Manufactured 132 MVA EAF Transformer for Mexico & 70 MVA EAF Transformers for Iran
Export of highest rating Power Transformer of 250 MVA, 230 kV to Russia
Successfully type tested OIP Bushing up to 145 kV
Successfully executed 80 numbers of GREEN Transformers using natural ester fluid
Developed and Manufactured 170 MVA EAF transformer for MENA
Received order for 50 MVAr, 420 kV Reactor with Synthetic Ester oil, from PGCIL
2012-2015
Supplied 500 MVA, 400 kV Transformer to one of the leading SEB
Successfully manufactured and tested 765 kV Class Transformer
Successfully tested and commissioned 1st Unit of 765 kV Class of Transformers
Crossed Turnover of Rs. 700 Crs.
Successfully developed India's highest rating 75 MVA, 115 kV Green Transformer using natural ester fluid
Entered into Technology License agreement with Fuji Electric Co. Ltd.
Received order worth INR 400 Crore for Third Party Export
Approval of 400 kV BCT from PGCIL
Successful short circuit testing of 315 MVA, 400/220/33 kV 3 Phase Auto Transformers at KEMA Netherlands
2006-2011
Successfully went Public with an over-subscription of 92 times
Established a World-class Manufacturing Facility with a capacity of 16000 MVA
Winner of The Best Supplier Award from GETCO for three consecutive years
Honoured with 'Valued Customer Award' by Central Power Research Institute (CPRI)
Awarded 'Star Export House' certificate by Govt. of India
Successfully executed 315 MVA, 400 kV Class Power Transformer
Successfully executed 1200 kV Class Auto Transformer for PGCIL Pilot Project
Received order for 20 nos. 500 MVA, 765 kV Class, Auto Transformers
Executed more than 750 nos. Transformers of 132 kV Class and above
2001-2005
First 7.5 MVA Series Reactor supplied to Fluor Daniel, UK, installed in Kazakhstan with a short-circuit withstanding capacity of 105 kA
First 100 MVA, 220 kV Power Transformer
Received PGCIL approva
Single Order of 36 Transformers of 110 kV Class Delta Connected for TNEB
Supplied 11 kV Series Reactors with Short Circuit capacity of 105 kA to Fluor Daniel, UK and installed in Kazakhstan
Single Order of 10 Transformers of 220 kV Class for GETCO
Prestigious Orders from NTPC & PGCIL
Developed and Manufactured 25/30 MVA, EAF Transformer for Azerbaijan
1994-2000
Inaugurated new state-of-the-art facility for manufacturing upto 245 kV Class Transformers
1981-1993
Manufactured Transformers upto 66 kV Class
Consolidated leadership in Furnace Transformers with a domestic market share of 80%
Leading the way
in building and civil
construction
Construction services built specifically for your building.
resource
Download a company
brochure
our projects
Featured work

Notice: Trying to access array offset on value of type null in /home/transfor/public_html/wp-content/plugins/elementor/includes/base/controls-stack.php on line 1428

Notice: Trying to access array offset on value of type null in /home/transfor/public_html/wp-content/plugins/elementor/includes/base/controls-stack.php on line 1430

CSR
The Company is contributing to sustainable development by its economic activities combined with the fulfillment of its social responsibilities relating to the education, health, safety and environment aspects.
Sanand ITI activities
School taken over by T&R in local area
Blood donation camps every year
The best constructions
company since 1983